ESG
Awards and Indices confirm Wienerberger's Sustainability Strategy
Sustainability has always been at the core of the Wienerberger world and played an essential role in our company's 200-year history. We take responsibility for a livable future – in ecological, social and economic terms. This reflects in our external recognition.
Contact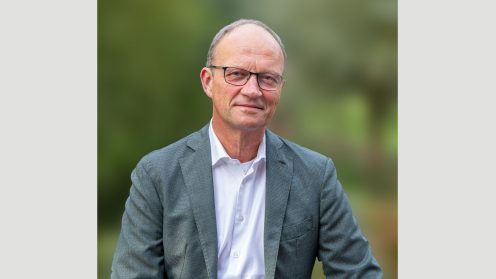 EcoVadis: Silver for Wienerberger
In December 20211) Wienerberger was awarded with the silver medal by EcoVadis as part of the evidence-based evaluation and was able to improve in all evaluation areas (environment, labor and human rights, ethics and sustainable procurement).
Since 2019, Wienerberger's sustainability performance has been assessed by EcoVadis. Furthermore, Wienerberger has had the sustainability performance and potential supplier risks in selected areas of procurement rated by EcoVadis, an international partner for sustainability ratings (environmental, social and governance – ESG rating). Within the framework of cooperation with EcoVadis, the sustainability ratings and risk analyses of suppliers in selected areas of procurement are being rolled out step by step. In 2019 Wienerberger was awarded bronze status based on an evidence-based evaluation. EcoVadis provides holistic sustainability ratings service of companies, delivered via a global cloud-based SaaS platform. More information at: EcoVadis.
1) Date of issued report: December 15, 2021
MSCI ESG: AAA Rating for Wienerberger 
In December 20211), Wienerberger AG received a rating of AAA for the second consecutive time (on a scale of AAA-CCC) in the MSCI ESG Ratings assessment.2) More information at: MSCI.
1) Date of issued report: December 24, 2021
2) The use by Wienerberger AG of any MSCI ESG Research LLC or its affiliates ("MSCI") data, and the use of MSCI logos, trademarks, service marks or index names herein, do not constitute a sponsorship, endorsement, recommendation, or promotion of Wienerberger AG by MSCI. MSCI services and data are the property of MSCI or its information providers and are provided 'AS-IS' and without warranty. MSCI names and logos are trademarks or services marks of MSCI. 
ISS ESG: Prime Status for Wienerberger
ISS ESG, a leading rating agency in the investment sector, rated Wienerberger AG in January 20211) again as a prime investment. This status was awarded to us for the first time in 2013. As a result, our securities traded on the market are worthy of investment, from an ecological and social perspective. ISS ESG corporate rating analyses and rates international companies on social, environment and governance-related aspects. Our commitment to security and well-being, the independence of the supervisory board and committees, as well as our environmental policies were noted as especially positive.
More information at: ISS ESG Corporate Rating.
1) Date of issued report: January 11, 2021
Sustainalytics: Medium ESG Risk for Wienerberger
Sustainalytics, a Morningstar Company, is a leading environmental, social and governance (ESG) research, ratings and data firm. In May 2021, Wienerberger AG received an ESG Risk Rating of 24.6 and was assessed by Sustainalytics to be at medium risk of experiencing material financial impacts from ESG factors, due in part to its strong corporate governance performance. Wienerberger AG's ESG Risk Rating places the company in the 35th percentile of the building products subindustry assessed by Sustainalytics. More information at: Sustainalytics.
1) Date of issued report: May 12, 2021
VÖNIX Sustainability Index
Wienerberger AG was included in the most recent VÖNIX sustainability index 2021/221). We have been listed in this Austrian sustainability index since it was founded in 2005. VÖNIX comprises those Austrian companies listed on Vienna's stock exchange, who are leaders in the field with regard to their ecological and social progress. More information at: VÖNIX.
1) Since June 2021
The ASRA-Prize for Wienerberger's Sustainability Report
20201) was the fourth consecutive year in which Wienerberger AG was honored with the renowned Austrian Sustainability Reporting Award (ASRA). The jury of ASRA was particularly impressed by the Sustainability Update 2019 because of the consistent and transparent implementation of the Group's sustainability strategy as well as the addressing of actual topics such as the "European Green Deal", greenhouse gas reduction, circular economy, biodiversity. The reference to the global Sustainability Development Goals of the United Nations (SDGs), their sub-goals was valued by the jury as best practice example. Every year, ASRA recognizes the best sustainability reports published by Austrian companies. More information at: ASRA.
1) ASRA Award was granted in November 2020