Sustainability
Social and Corporate Commitment at Wienerberger
We conduct our business responsibly and support initiatives worldwide: read more about Wienerberger's social and corporate commitments.
Contact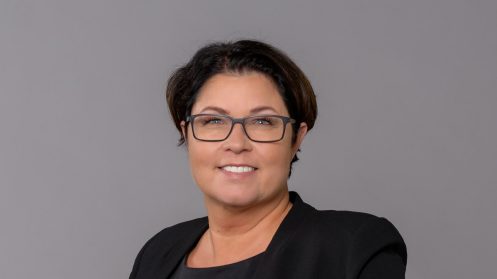 As a successful international company, Wienerberger bears substantial responsibility. Our action is based on clear ethical principles and follows fixed compliance guidelines. We are engaged in numerous social projects and initiatives. We support disadvantaged people with donations – in particular, we provide help in every region in which we are active.
Principles for social and corporate commitment
We take our role as responsible members of the economy very seriously. At Wienerberger, responsibility means acting ethically, communicating honestly, shaping the economic environment transparently and acting as a valuable member of society. We consider the economy to be an integrated part of society that should serve the people and provide them with benefits. 
By signing the UN Global Compact in 2003, we committed ourselves to implementing the ten principles of human rights, labour standards, environmental protection and the fight against corruption. Two years before that, the Managing Board of Wienerberger AG and the Chairman of the European Forum had already concluded the Wienerberger Social Charter. The charter acknowledges the fact that Wienerberger give their full compliance to the conventions and recommendations of the International Labour Organization (ILO).
In our materiality analysis, company ethics and compliance were deemed to be particularly important for social and corporate commitment and were identified as key activity areas.
Company ethics and compliance
As an internationally active, listed company, we are committed to strict principles of quality corporate management and transparency as well as to the further continuous development of an efficient system of corporate control. Compliance covers all tools and actions that ensure the legally compliant conduct of the company and our employees. This includes compliance with all legal regulations on a national and international level.
Eradicating corruption
Wienerberger is committed to free and fair competition. This includes being firmly opposed to corruption. Our aim is to move towards a workplace and world with no corruption and consequently, we expect our employees to act accordingly so we may achieve this. As an essential principle of Wienerberger conduct, we expect full compliance to be given to all applicable national and international legal standards.
Wienerberger compliance policy
Our Compliance Policy is based upon the Provisions of the Austrian and European Stock Exchange Law (Börsenrechts). The policy is a preventative measure aimed at stopping insider trading and the unlawful disclosure of insider information. A compliance officer and deputy have been appointed to monitor compliance. Furthermore, there are regular training sessions on Issuer Compliance for the top management of Wienerberger AG and its business areas. 
Social commitment and donations
The best way to help is with our core competencies – offering building materials and infrastructure solutions as well as passing on expertise in relation to sustainable construction. In 2017, we revised the Wienerberger Donation Guidelines and made further positive changes to our social commitment and local collaborations. 
We support current social projects and institutions. Particularly in the countries where we are active, we aim to help disadvantaged people with our products. Starting in 2012, an example of this is our collaboration with the international non-profit organization Habitat for Humanity. In 2019, we were able to help 948 socially disadvantaged people, among them close to 90 families, within the framework of our long-standing partnership. Big Build is an annual volunteer event at which hundreds of people voluntarily join forces to build homes for families in need. In October 2019, Habitat for Humanity in Romania, helped by partner families and over 240 volunteers, built ten houses for families at Vaideeni in just five days. Wienerberger Romania donated the building materials and provided the necessary know-how, while our employees were on site to offer hands-on assistance with house building. As in previous years, so-called "housing forums" were co-organized with Habitat for Humanity in 2019, the objective being to make politicians as well as public authorities aware of the importance of social housing. 
| Target Concerning Business Ethics & Compliance |   |   |   | Deadline | 2017 | 2018 | 2019 |
| --- | --- | --- | --- | --- | --- | --- | --- |
| Group level: Zero incidents of corruption |   |   |   | Every year | 0 | 0 | 0 |