Sustainability
Working with Wienerberger's employees
From safety and well-being to the international exchange of knowledge: learn more about what Wienerberger does for its employees.
Contact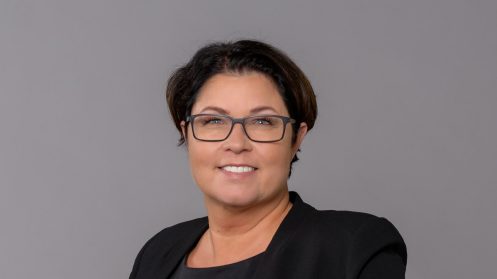 Our success has many facets: our more than16,000 employees worldwide are the key to further developing the Wienerberger Group. We see that creating the best possible working environment for them is our number one priority. In addition, we are strengthening our communication culture, launching group-wide initiatives, offering customized development programmes and are enabling international exchanges.
The basic principles of employee management
Wienerberger's company values, in particular responsibility, integrity and respect, determine how we interact with our employees. We look after safety and well-being in the work place and create equal opportunities for all employees. In addition, we are determined to look after employee satisfaction. In light of this, we support personal development. We encourage success and autonomy and welcome entrepreneurial thinking and behavior.
In analyzing what is fundamental to our company, with regard to interaction with employees, the following was defined as crucial:
Safety and well-being
As a manufacturing company, we take responsibility for the safety of our employees very seriously. We take structural, technical and organisational measures in the workplace and encourage a clearly defined culture of safety, for example through training courses and incentives. Regarding health and well-being, we support our employees with a number of options.
Employee satisfaction
The satisfaction of our employees is the driver of success behind Wienerberger. To guarantee this, we facilitate the exchange of information across different departments, encourage the transfer of knowledge in the workplace and support effective collaboration.
Communication and inclusion
Wienerberger is internationally represented in 30 countries. Across all our business locations, we offer our staff a wide range of training and information exchanges. They can collaborate and actively shape the future of this company using their ideas. By doing so, we strengthen their personal development and well-being.
Initiatives for health and safety
Our aspirations for employee health and safety are very high. The long-term aim is to eradicate accidents in the Wienerberger Group. To work towards this, in 2010 we implemented the group-wide Safety Initiative through the use of uniform safety standards and then further developed the initiative in 2014. The Health & Safety Policy, adopted by the Managing Board in 2021, is the framework for an effective health and safety management system and contributes significantly to the achievement of our safety goals. The policy will be available in all languages of our local organizations.
Additionally, the individual operating segments implement their own initiatives, such as the Safety Roadmap in European brick production or programs aimed at observing employee behavior in plastic pipe production in Europe. Other measures include the Safety Book in concrete paver production or DuPontTM STOP® (safety training observation program) in the production of ceramic pipes. 
In terms of health, we believe in prevention. We offer all employees regular medical check-ups, company medical care, ergonomic workplace advice, as well as providing fitness and health activity offers. In selected countries we promote supplementary insurance policies for staff. An example: in the Business Unit North America, all full-time members of staff benefit from health insurance. This is above and beyond the obligations set out by the local laws (Affordable Care Act).
Employee satisfaction survey 
Job satisfaction is extremely important to us. We gauge this based on regular employee satisfaction surveys across the entire Wienerberger group. The survey uses various detailed criteria to determine the satisfaction levels of our employees. The results were correlated depending on the business area and were shared with all employees. Using these results, we create further steps and measures to build on progress.
Staff communication and training
We are working on continuously implementing the core Wienerberger values throughout the entire group. To achieve this, we keep our employees constantly informed about Wienerberger Strategy, corporate goals and current business developments. Our iComm intranet enables cross-border communication and collaboration. Furthermore, we support our staff with customized training programmes. This ensures a high level of expertise in all business areas and long-term succession management. Additionally, networking and the international exchange of knowledge are encouraged by all internal and external training measures.
The following table provides an overview of any staff-relevant figures.
Indicators relating to the                                                                 
employees of the Wienerberger Group 1)
 

2018

2019

2020

Chg. in %

ø Employees

Full-time equivalents (FTE)

16,596

17,234

16,619

-4

Employees as ast 31/12

Headcount
16,284
16,311
16,446
+1

Employees turnover 2)

in %

12.2

11.3

13.1

+16

Percentage of women

in %, relative to headcount

14.3

14.8

15.1

+2

Percentage of women in senior management 

in %, relative to headcount

11.0

12.2

12.9

+5

Percentage of women in white collar positions 3)
in %, relative to headcount
32.2
32.2
32.2
0

ø Hours spent in training / employee

in hours

16

16

16

+1

Accident frequency

Number of occupational accidents  / number of
hours worked x 1,000,000


5


5


6


+1

Accident severity

Accident-related sick-leave days / number of
hours worked x 1,000,000


155


158


178


+12

Fatal accidents

number

1

0

1

 

ø Sick-leave days / employee 2)

in days

10.5

10.7

10.8

+1