Sustainability
Wienerberger Sustainable Production
Wienerberger promotes environmentally friendly and safe products. Read more about this: from efficient use of energy and raw materials to protecting local residents.
Contact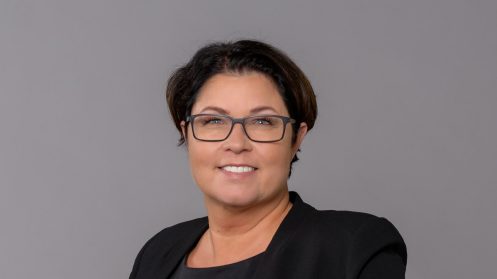 Wienerberger has established a modern network of production locations: we operate in approximately 200 locations in 30 countries. Our aspiration is to produce the highest possible quality of products and in doing so, to protect the environment to the best of our ability. On these grounds, we invest in research and development, continue to improve our production processes and implement various measures across the entire supply chain.
Our goal is to strive for environmentally friendly production. We use energy, raw materials and water efficiently and responsibly and reduce our CO2 emissions. We are also trying to increase the proportion of materials that we recycle, depending on the technical and economic possibilities available to us.
Research, development and control
Research and development is a priority for Wienerberger. In 2019, we invested almost 17.5 million euros in R&D, which accounts for 0.5% of our total turnover. A core task of ours is to optimize the current production processes and product development. Furthermore, in every production area there are efficient technical control systems in place. They collect relevant data for the management of the Wienerberger Group and the internal benchmarking of production sites.
Wienerberger quality and environmental management
Quality management systems, including environmentally relevant factors, are established in all our production sites. The majority of our factories are certified according to ISO 9001. In selected production locations we meet ISO 14001 standards. All ceramic pipe production sites, as well as the plastic pipe production site in Germany, have already been certified for energy management according to DIN EN ISO 50001:2011. Through ongoing programmes, we optimize production processes and economise on sustainable resources and costs. Examples include the Plant Improvement Programme in the brick sector, the Production Excellence Programme in the production of concrete pavements and the Lean Six Sigma management approach in the plastic pipes division.
Sustainable supplier management 
In terms of the materials we deal with, Wienerberger strives to source long-term and sustainable raw materials and products. Working closely with our suppliers, we strive to comply with environmental and social standards. Every business area in Europe has defined their minimum expected standards within their Supplier Code of Conducts. The new structure of central procurement (Corporate Procurement as a staff function) provides the optimal framework for responsible supplier management. In the course of 2019, a uniform, Group-wide Supplier Code of Conduct was elaborated in cooperation with internal and external experts and rolled out to almost all operating segments.
Since 2019, Wienerberger has had the sustainability performance and potential supplier risks in selected areas of procurement rated by EcoVadis, an international partner for sustainability ratings (ESG ratings). Moreover, an internal data platform (supplier relationship management tool), containing information on the general and financial terms and conditions of all of Wienerberger's suppliers as well as the EcoVadis ratings relating to the suppliers' sustainability performance, has been implemented. This enables Wienerberger to evaluate suppliers on the basis of their sustainability and risk ratings and their financial terms and conditions.
Moreover, employees working in the procurement units of the country organizations were trained by an external certification body for the performance of supplier audits. The objective is to perform standardized supplier audits throughout the Group and to have at least one certified employee in each country organization qualified to perform supplier audits.
In our materiality analysis, the following sustainability factors were defined as essential for production activity areas:
In our production
Energy efficiency and climate protection
Resource efficiency and waste management
In our sourcing
Availability of raw materials
Use of recycled materials
Avoidance of hazardous substances
Protection of residents, conservation and continued use of quarries
Energy efficiency and climate protection
In the production of Wienerberger bricks and tiles as well as plastic pipes, we set out clear and measurable goals with defined deadlines to reduce specific energy consumption and CO2 emissions. To meet these internal requirements, we continuously make production processes more energy-efficient and use energy sources with the lowest possible level of emissions.
Resource efficiency and waste management
Our goal is to increase resource efficiency while improving product attributes.

In concrete paver production, we brought the scrap rate down by 45% between 2014 and 2017 and are aiming to achieve a further 23% reduction by 2020 compared to 2017.
Careful use of water
The precious commodity of water is used sparingly – for example we store it in closed circuits and use our own water sources. Water is implicit in the production of plastic pipes as it is used in the cooling process. In our production of plastic pipes in Europe, our goal is to reduce water consumption from public networks to 0.85 cubic meters per metric ton of product produced by 2020.
Availability of raw materials
A further important aim is to ensure the long-term availability of raw materials. To compensate for any shortage, we use early detection and source raw materials from various suppliers. Secondary raw materials are an important topic in terms of future resource efficiency. Their use depends both on the materials and on the respective areas in which they are applied.
Use of recycled materials
We are working to increase the use of recycled materials in our business. In the production of plastic pipes, our aim was to increase the proportion of recycled materials used to 70 kilograms per ton produced by 2020. With over 75 kg of secondary raw material used per ton, this target was reached, and in fact exceeded, in 2018. Taking the high relevance of this topic into account, we set ourselves a new and even more ambitious target in 2018: By 2020, we want to increase the amount of secondary raw material to 85 kg per ton of products produced. As the target of 85 kg per ton of product produced was reached one year ahead of the deadline set, we defined a new and even more ambitious target for 2020 and want to increase the amount of secondary raw materials to 90 kg per ton of products produced.
Avoidance of hazardous substances
We conscientiously avoid and substitute hazardous substances in production. Wienerberger meets all legal requirements both in the EU and on national and regional levels. Compliance is constantly monitored. The necessary actions are taken immediately wherever required.
Protection of residents and nature at quarries
Residents of mining sites constitute an important stakeholder group for Wienerberger. We value cooperative dialogues with them as their safety and health are very important to us. Further important sustainability criteria are the conservation of nature and a secondary use policy. In our own clay pits, we pay attention to protected areas, re-cultivate and restore land to their original state in abandoned quarries or make them available for subsequent use. Wienerberger also takes responsibility for the collection of raw materials in the plastics industry. These responsibilities include the protection of nature and the rights of regional stakeholders in crude oil extraction to energy-efficient processing in the petrochemical industry.
The following table provides an overview of our key production-related figures.
Non-financial indicators - Production 1)
 
2018
2019
Chg. in % 2)

Total energy consumption                       

in GWh
8,211
8,194
0

Specific energy consumption

Index in % based on kWh/ton
(2013 = 100 %)

98.7

98.6

0

CO2 emissions from primary sources of energy

in kilo tons
1,419
1,417
0
Specific direct CO2 emissions from primary energy used in ceramic production 3)
Index in % based on kg CO2/ton
(2013 = 100 %)

92.0

92.1

0
Specific indirect CO2 emissions from electricity used in plastic pipe production
Index in % based on kg CO2/ton
(2010 = 100 %)

89.0

92.3

+4