Sustainability
Development of Sustainable Products and System Solutions at Wienerberger
We add permanent value using durable and innovative products and system solutions. Find out more about development of sustainable product and system solutions at Wienerberger.
Contact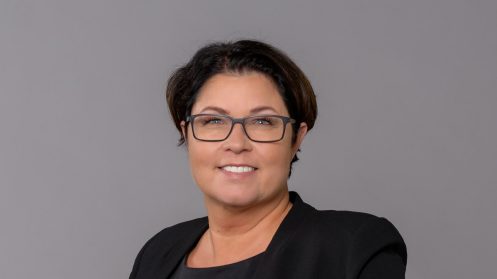 In the brick business area, our product range conforms to sustainable building concepts. These products are guaranteed to be durable and long-lasting while contributing to climate protection due to their production characteristics. Our pipes and pavement system solutions mean that we are to tackle the challenges in water management, climate change and urbanisation. We are constantly working on this to further develop our products.
Principles, processes and tools
Creating long-lasting value with durable and innovative building solutions and infrastructural solutions: this principle forms the basis of Wienerberger product development. We factor in the durability of a product and its effects on people and the environment during sourcing, production, transport, processing, use and disposal.
Research and development
Research and development (R&D) are among the priorities of Wienerberger's strategic planning. Among the core activities of our R&D are the optimization of production processes and the development of innovative products and services. Wienerberger operates several research centers in Europe specializing in our various product groups. Our Product Management team works closely together with the Sales and Marketing business areas. The introduction of new products is centrally controlled and is rolled out to local markets from there. Successful developments can therefore be implemented quickly and efficiently within the Wienerberger Group.
Environmental product declaration and certification
For years, we have made a point of creating environmental product declarations and ecological evaluations. Additionally, the Cradle to Cradle® concept is an example of a sustainable product cycle that we enforce: old products are recycled into new products meaning nothing is wasted. All ceramic pipes and fittings produced by Wienerberger Piping Solutions and some of the pavers produced by Wienerberger Building Solutions have been certified according to the Cradle to Cradle® concept.
In our materiality analysis, the following sustainability topics were defined as essential for Wienerberger products and system solutions, their use phase and end-of-life phase:
Group-wide topics
Innovative and durable products and system solutions: we constantly improve our products and system solutions and develop system solutions and services for every application area.
Recyclability, recycling and reuse of products and system solutions: we are increasing the proportion of materials that we recycle across all business areas – depending on the technical and economic options available to us.
Product area specific topics
Renewable energy and energy efficiency for buildings: we focus on product and system solutions that allow buildings to contribute to climate protection.
Easy Installation: we continually develop our products and system solutions further to make them easier for our customers – architects, planners, builders and craftsmen – to use.
Promoting innovative products
Considering current market requirements, we have defined the innovative nature of our products and system solutions for each product area. This ensures that group-wide comparisons are possible. In 2019, Wienerberger's innovative products and system solutions accounted for 31% of total sales. Specific quantitative sales targets for innovative products and system solutions have been set for each business area. 
Recyclability, recycling and reuse of products
We make the most of recycling opportunities at Wienerberger. We carry out various research projects on the recyclability and reuse of our products and system solutions.
Easy installation
Easy installation is an important factor for the users of our products. To support this, our Wienerberger Building Solutions Business Unit, Bricks and Tiles, helps architects and planners with analogue and digital planning tools as well as personal support. In terms of our concrete pavement solutions, we strive to improve our products, so they can be more easily implemented. For years now, our Wienerberger Piping Solutions Business Unit, Plastic Pipes, has been working on solutions geared towards making plastic pipe systems easier to use and install.
Initiatives for energy efficiency
Wienerberger Products and System Solutions increase the energy and climate protection efficiency in building construction. In the Wienerberger Building Solutions Business Unit, Bricks and Tiles, we are promoting the development of insulating bricks. In the plastic pipes business area, the product portfolio for heating and cooling buildings is also being expanded.
The following table provides an overview of our share of innovative products in total revenues.
| Share of Innovative Products in Total Revenues |   | 2018 | 2019 | 2020 |
| --- | --- | --- | --- | --- |
| Wienerberger Group | in % | 29.0 | 31.0 | 33.0 |