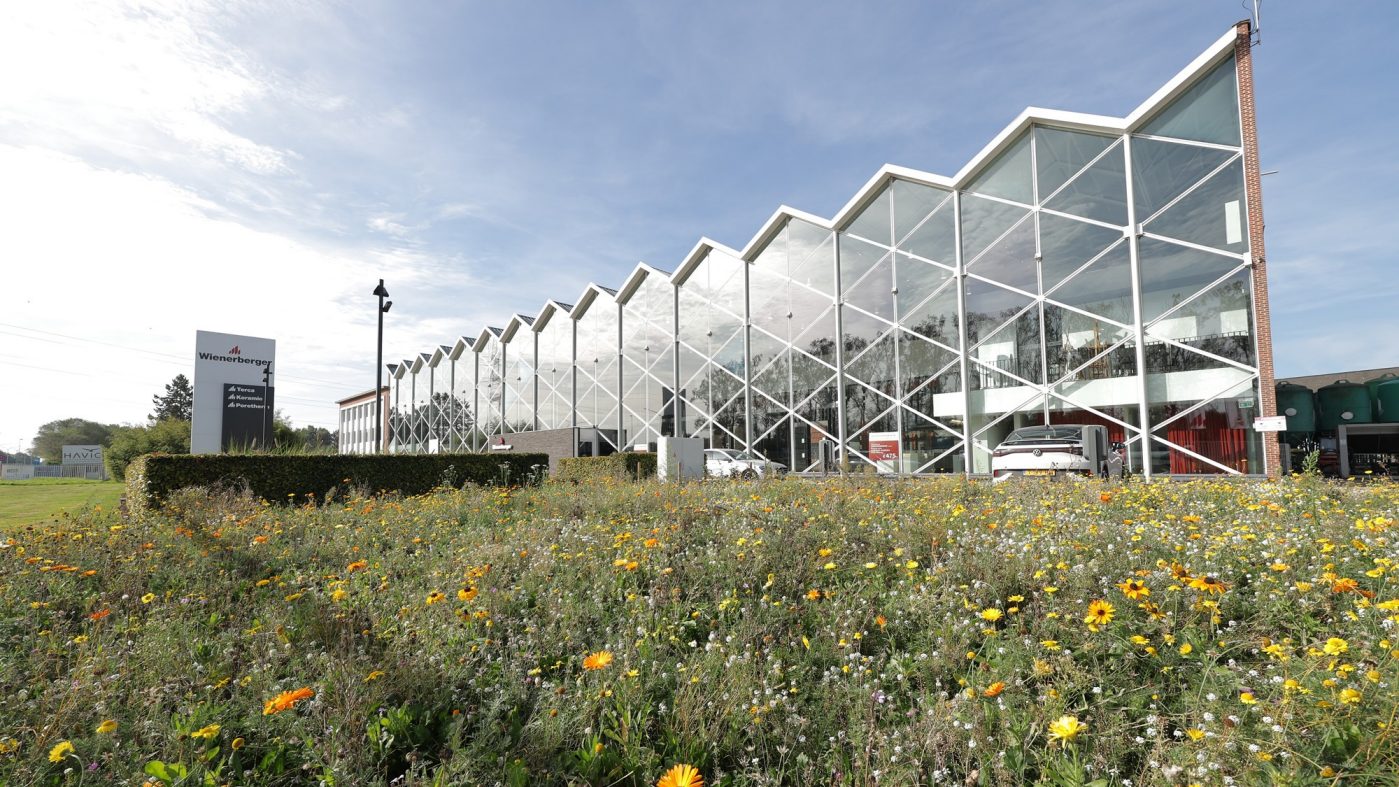 ------ nur auf Englisch verfügbar ------
Presseaussendung
wienerberger presents innovative solutions at Capital Markets Day 2023 in Belgium
11. Oktober 2023
wienerberger continues its transformation with a clear focus on innovative solutions as the way forward
Strong potential in the segments of renovation, water and energy management
Focus on strong growth confirms the EBITDA target for 2023 and predicts further growth for 2024 and mid-term 2026
Vienna, October 11, 2023 – At its Capital Markets Day, on October 10 and 11, near Brussels, Belgium, wienerberger, as a result of its successful transformation, presented to investors, analysts, business partners and selected guests its strong focus on innovation and the broadening of its portfolio of sustainable solutions in the fields of ecological new build and renovation as well as water and energy management.
The two-day event provided exciting insights into wienerberger's smart and forward-looking developments and strategies in these areas. The participants had the opportunity to experience various of our solutions (roof, heating and cooling, rainwater management and circular façade) live on site and even got to try their hand as installers.
Over the last period of more than 10 years, the company always adhered to its value-creating growth strategy and remained focused on organic growth through innovation and an increasing share of solutions in its portfolio, as well as growth through around 40 selected value-accretive corporate acquisitions. The latter broadened the company's solutions competence through the addition of prefabricated wall elements in Austria, increased the exposure to the renovation segment in the field of roofing accessories in Germany, expanded the in-house pipe business in the growth region of South-Eastern Europe, and enlarged the product portfolio by smart solutions for water management in Norway. In these value-accretive transactions, wienerberger is making every effort not only to align its entrepreneurial activities with its sustainability targets, but also to address the major challenges of our time, such as the effects of climate change, the shortage of skilled labor, and the demand for sustainable and affordable housing for everyone, through innovation, automation and prefabrication.
"Although we are currently operating in a difficult market environment, wienerberger's clear focus on proactive cost management, innovation and sustainable solutions for ecological new build, renovation and water management, as well as the increased resilience of our business model, are enabling us to successfully compete in the face of a challenging market environment and to be in an even better position to take advantage for future challenges and opportunities in these segments. Our focus on strong growth confirms the EBITDA target for 2023 and predicts further growth for 2024 and mid-term 2026."
By disclosing its intention to take over significant parts of the Terreal Group in December 2022 (closing is expected to occur end of 2023), wienerberger announced the biggest step ever in the company's history within the framework of its value-accretive growth strategy. By acquiring the successful European provider of innovative roof and solar solutions, the company will significantly expand its footprint in renovation and repair and evolve into the European pitched-roof expert, complementing its existing roof and rainwater portfolio with roofing accessories and solar solutions. The new platform is expected to achieve 75 million m2 roof sales whilst reducing 225,000 tons of CO2 every year, being driven by government regulations and subsidies.
Irrespective of market conditions, wienerberger has always remained strictly focused on sustainability. In view of climate change and the shortage of skilled labor, innovative solutions for resource-saving and energy-efficient construction and renovation as well as effective water management are continuously gaining in importance – an estimated 30% of drinking water is currently lost along the way due to leaks. The company is addressing these megatrends by providing solutions that are fit for the future, climate-neutral, and fast and easy to apply, which in turn generates added benefit for its customers and the environment.
"Driven by the consequences of the climate crisis, such as long dry periods, heavy rain, sinking ground water levels, the key to the energy transition is sustainable energy management. In addition to circular economy, this also requires more energy efficiency in production and transport as well as an innovative and sustainable portfolio, particularly in the area of the renovation sector, hence the main lever for energy management is the building sector: Overall, buildings are responsible for 40% of energy consumption and 36% of greenhouse gas emissions. The renovation of existing buildings in the EU alone could reduce total energy consumption by up to 6% and CO2 emissions by around 5%. That is why all of us at wienerberger are passionate about working on affordable solutions to reduce emissions and protect valuable resources in order to offer future generations the same opportunities that we have today," Heimo Scheuch concluded.
Kontakt