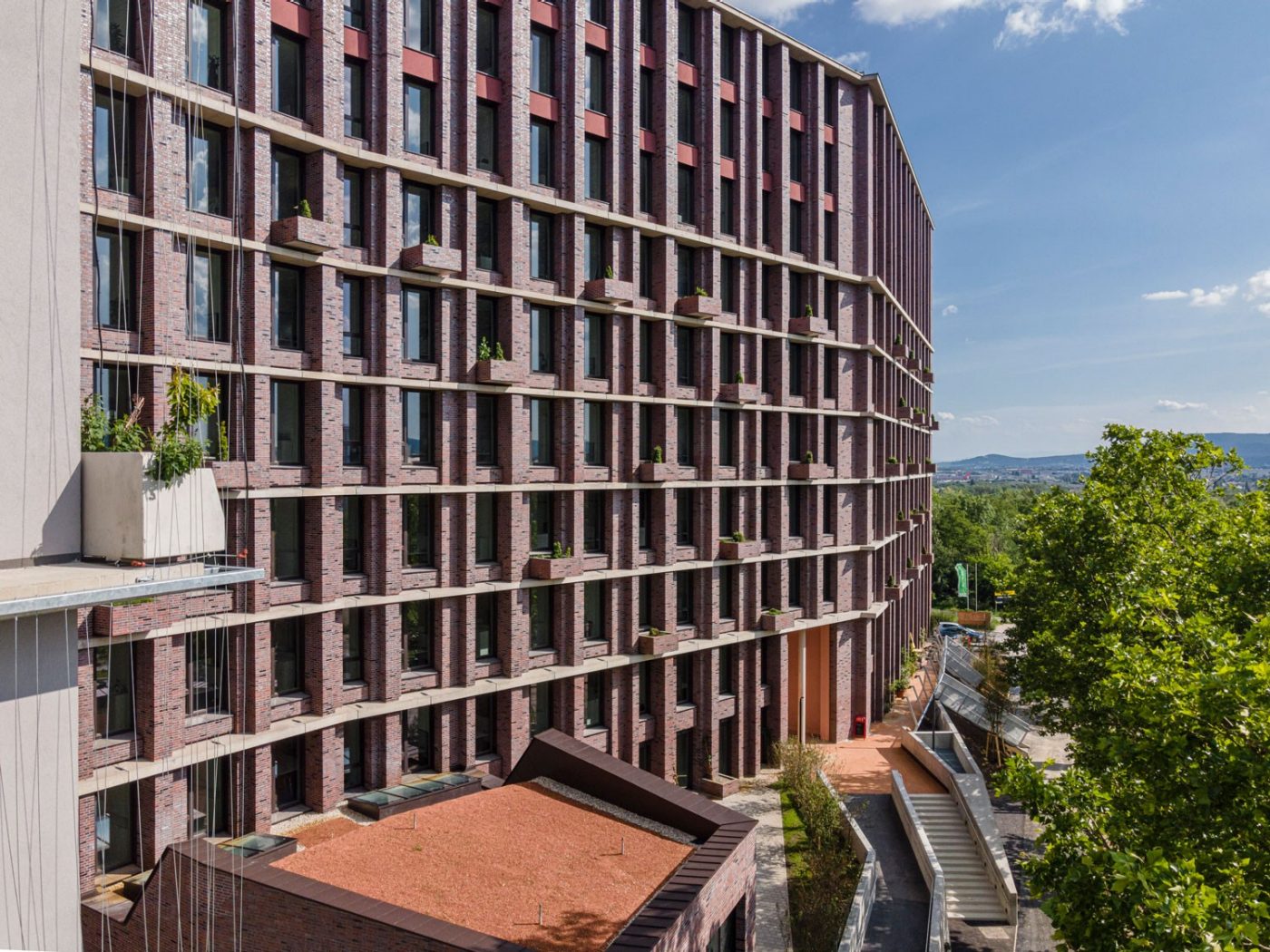 The Future of Building
Wienerberger AG
wienerberger is one of the leading providers of innovative, ecological solutions for the entire building envelope, in the fields of new buildings and renovations, as well as infrastructure in water and energy management.
Since 1819, we have improved people's lives with our more than 19,000 employees. Our products and solutions make energy-efficient, healthy, climate-friendly, and affordable living possible worldwide. We are #1 in brick production worldwide and in clay roof tile production in Europe, with over 200 production sites in 27 countries. Additionally, we are the leading providers of pipe systems and surface pavings in Europe.
Highlights
2226® Ein Gebäudekonzept mit Zukunft - Technology made in Austria
Das Prinzip 2226® ermöglicht höchste Energieeffizienz bei leistbaren Kosten. (only available in German)
Learn more
#innovation
Sustainable roof systems: "From protection to multi-function"
Photovoltaics, roof renovation and innovative strategies for the future: Christian Reingruber, Chief Strategy Officer (CSO) Roof Solutions and Applications, is driving the development of sustainable roofs at wienerberger.
10.11.2023 • 9 min
Learn more