About
Wienerberger Management
Find out more about our management: an overview of the supervisory board of Wienerberger AG.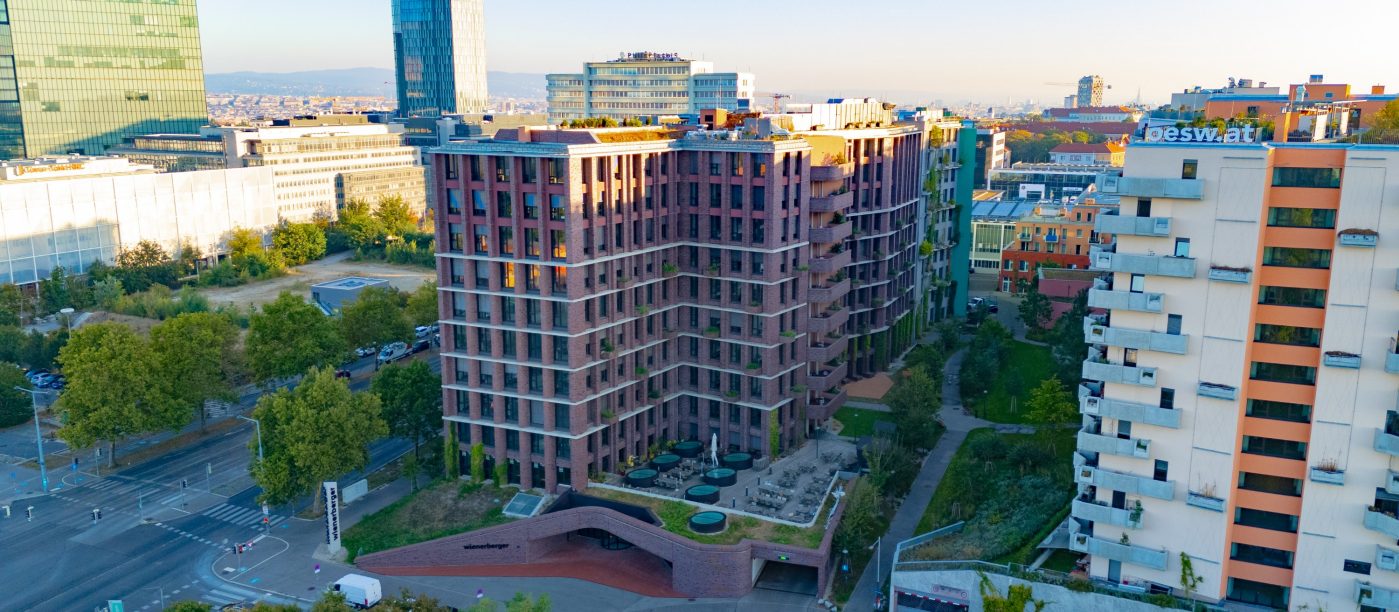 The Wienerberger Managing Board
The managing board of Wienerberger AG makes strategic decisions and performs high-level functions. This team consists of four members: the managing director Heimo Scheuch is responsible for the strategic and operational development of the Wienerberger Group. The financial director Gerhard Hanke is responsible for company finances, Procurement, IT & Digitization and Performance Management. Solveig Menard-Galli, Chief Operating Officer WBS, is in charge of Wienerberger Building Solutions and Harald Schwarzmayr is the Chief Operating Officer for Wienerberger Piping Solutions.
Managing Director of Wienerberger AG, CEO 
Appointed until 31st December 2025, born 1966
Heimo Scheuch is responsible for the strategic and operational development of the company. Thanks to his many years of industry and management experience and his strong focus on sustainability, digitalization, innovation and growth, he has succeeded in putting the company on a successful growth course.
Heimo Scheuch is a truly international manager, having studied and worked in various countries. He obtained several university degrees in business administration and law. His professional career began in corporate finance. Since becoming Group CEO on August 1, 2009, he has focused on implementing a strong set of corporate values within the organization. His international experience and understanding of cultural differences helped him to develop Wienerberger into a leading building solutions and infrastructure provider. Speaking six languages and constantly being in contact with customers, stakeholders and employees helped him to foster a strong local presence and encouraged the need for transformation and innovation. 
Functions in subsidiaries:
Managing Director of Wienerberger West European Holding GmbH
Other:
Chairman of the Supervisory Board of Wiener Börse AG and CEESEG AG
President of Association of Vienna Stock Exchange Issuers
Vice President Construction Materials Europe
Member of the Wienerberger AG Managing Board, COO Wienerberger Building Solutions 
Appointed until 31st May 2022, born 1969
Solveig Menard-Galli was appointed Chief Operating Officer for Wienerberger Building Solutions on the Management Board in July 2020. Previously, as Chief Performance Officer (CPO), she was responsible for the performance improvement and digitization agendas of Wienerberger AG and achieved great success with the implementation of the Fast Forward program and the associated digitization process and cultural change.
Solveig Menard-Galli, an Austrian native, studied Business Administration and completed a Master's degree in controlling, strategic management, marketing and international management at the University of Klagenfurt, where she also taught as a freelance lecturer. She completed her studies at Fontainebleau (INSEAD) and in Hawaii, where she obtained a Certificate of International Management. She started her professional career with Brau Union, a member of the Heineken Group. In 2008, she moved on to the Heineken Group headquarters in Amsterdam and was appointed Finance Director for Heineken Netherlands in 2011. Afterwards she took over executive positions at L'Oréal Austria. She began her career at Wienerberger in 2016 as CFO of the Clay Building Materials Europe Division.
Member of the Wienerberger AG Managing Board, COO Wienerberger Piping Solutions
Appointed until 30th June 2023, born 1969
Harald Schwarzmayr was appointed Chief Operating Officer for Wienerberger Piping Solutions in July 2020.
Harald Schwarzmayr (51) is an experienced manager with excellent industry know-how. Since 1997 he has held diverse managerial positions within the Wienerberger Group and during his 23-year career at Wienerberger has implemented numerous strategic growth projects and M&A transactions. Along the way, for example, he grew Wienerberger UK into a leading supplier of products and services for the entire building envelope, resulting in the UK becoming one of Wienerberger's largest markets. As CEO of Wienerberger Piping Solutions, which he has led since 2018, he has taken important strategic steps to expand the company into the one of the largest suppliers of piping systems in Europe. In doing so, he has demonstrated outstanding leadership qualities which have enabled him to successfully push through operational and cultural improvements in a multinational environment. Before joining Wienerberger, Harald Schwarzmayr, who holds a Master's degree in Mechanical Engineering, worked as a consultant.
Wienerberger Supervisory Board
The supervisory board of Wienerberger AG consists of 10 members: 7 shareholder representatives, voted in at the AGM and 3 employee representatives delegated by the worker's council. The supervisory board is independent. The business activities of the board are governed by Austrian law, the Austrian Corporate Governance Code, the Articles of Association, the procedural rules of the Supervisory Board and any internal guidelines.