ESG
For a Livable Future: Sustainability at wienerberger
Environment, social topics, governance: Determined to assume responsibility for people and nature, wienerberger is pursuing ambitious ESG targets.
Accelerating climate change, loss of biodiversity, scarce resources: As a leading international provider of building material and infrastructure solutions, wienerberger continuously focuses on current developments. We act responsibly and ensure that future generations have the same opportunities as we have today.
Protecting and preserving the environment
Our efforts are aimed at sustainable growth. All our corporate activities are in line with our sustainability targets and subject to clear ESG (environmental, social, governance) criteria. Through the focus of the wienerberger Sustainability Program 2023 on decarbonization, the circular economy and biodiversity, we support the European Green Deal and prepare the ground for the future.
For the benefit of people and society
wienerberger's employees are the company's most important success factor. We promote the development of the full potential of our employees and offer them a safe and motivating work environment. At wienerberger, we want to achieve a high level of diversity. Our recruiting strategy, our human resources development, and our succession planning, as well as our talent management, have been adjusted to our ambitious targets.
We also take our social responsibility very seriously and are involved in social projects and initiatives, for instance as a partner of Habitat for Humanity International.
Read more about how wienerberger translates sustainability into reality:
Responsible Corporate Governance and oversight are very important to us. As a listed company with international operations, wienerberger undertakes to comply with strict national and international standards of good corporate governance and transparency and to pursue the further development of an efficient system of corporate control. Read more on our Corporate Governance page.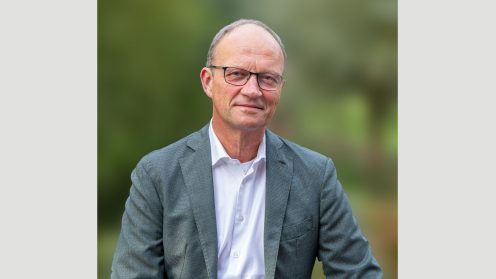 Video
Mark van Loon & Daniel Zimmermann on the wienerberger Sustainability Report 2020
Sustainability only works in collaboration. Therefore, we from wienerberger all work together for realizing our ambitious ESG & Sustainability targets, we also reach out to peers for inspiration. Check out the sustainability talks by Mark van Loon, Senior Vice President Corporate Sustainability & Innovation at wienerberger, and Daniel Zimmermann, 3:0 Landschaftsarchitektur!