Contact
Contact & Services
Do you have questions for wienerberger or would you like to leave a message or visit us? You can find all information about contacting and finding us here. We look forward to hearing from you!
Our contact for your question
Your route map to wienerberger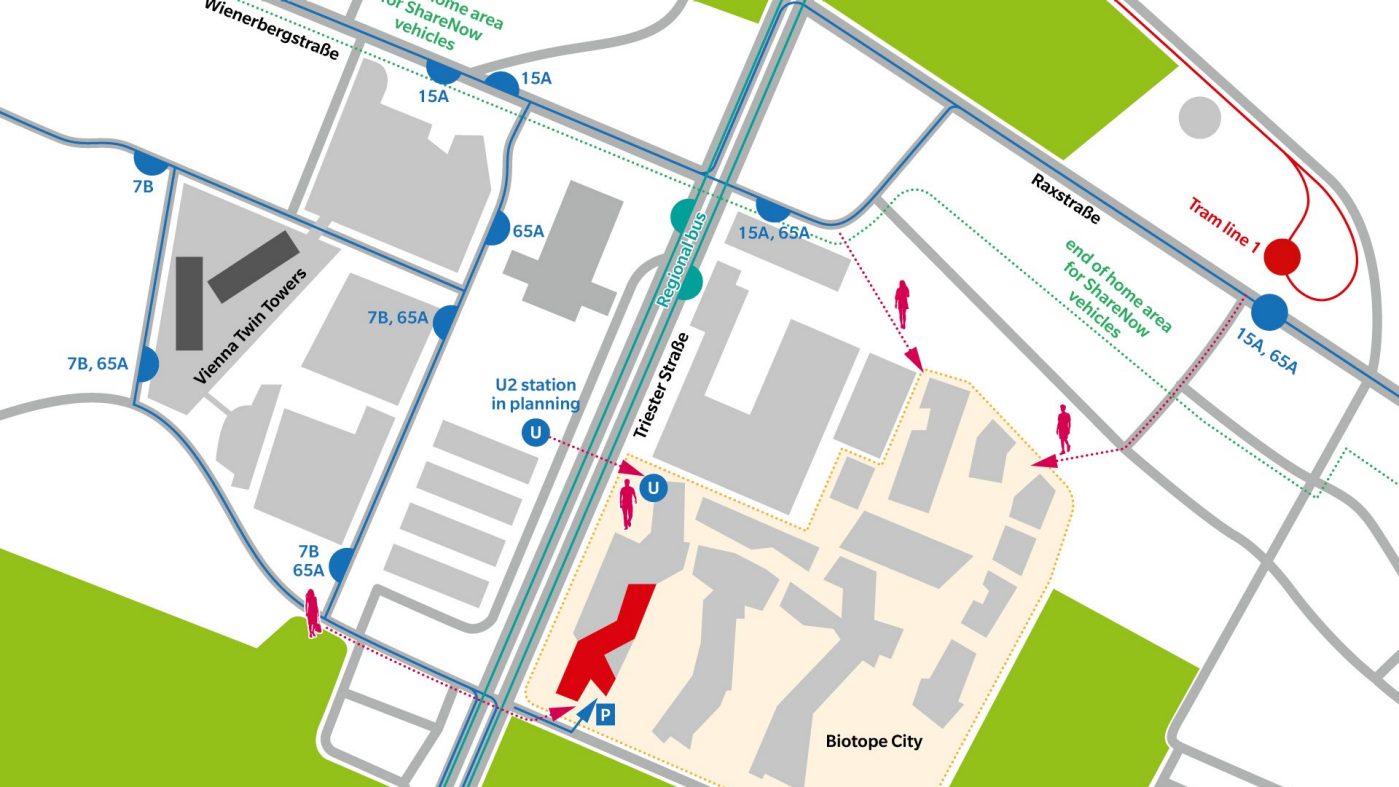 Travelling by car?
The wienerberger Headquarters is in an ideal location to be reached from all directions:

From the city center of Vienna, it is a roughly 15-minute drive. The approaches from Triester Straße will bring you directly to the wienerberger Haus.
From the airport, take the A4 Flughafenautobahn or the S1 Wiener Außenringschnellstraße straight here. Factor in approximately 30 minutes for your drive.
We also have excellent links to the A23 Südosttangente and A2 Südautobahn, as well as the B17 motorway.
Do you need parking?
The car park offers plenty of parking spaces right by the company. You can enter the lobby and reception area directly from there. The entrance to the underground car park is at Wienerbergerplatz 1.
Travelling by public transport?
There are several options for public transport. The buses 7B, 15A and 65A have stations within a short walking distance and the final stop of tramline 1 at Stefan-Fadinger-Platz is just a 5-minute walk away from wienerberger Headquarters. (see map)
Figure out the best route for you personally at wienerlinien.at.