Climate change, the shortage of skilled workers or resource scarcity: Our response to modern-day challenges is always innovation. With our smart construction and infrastructure solutions we are improving the quality of life of millions of people all over the world. In fact, one third of Wienerberger's revenues is already generated by new products and services.
From the building envelop to sewer systems
As the technology and innovation leader we develop building materials and services for the future. These include solutions for the entire building envelop, such as the climate-neutral clay block: This saves 5,800 tons of CO2 annually – equivalent to the emissions of around 3,000 cars.
Innovations: Preflex Spider and Raineo®
Wienerberger enhances the speed and efficiency of construction projects with innovative solutions, such as these two examples from our Pipelife subsidiary: Preflex Spider – a prefabricated, customized electrical installation that vastly increases efficiency on building sites and the Raineo® system that helps manage rainwater on sealed surfaces.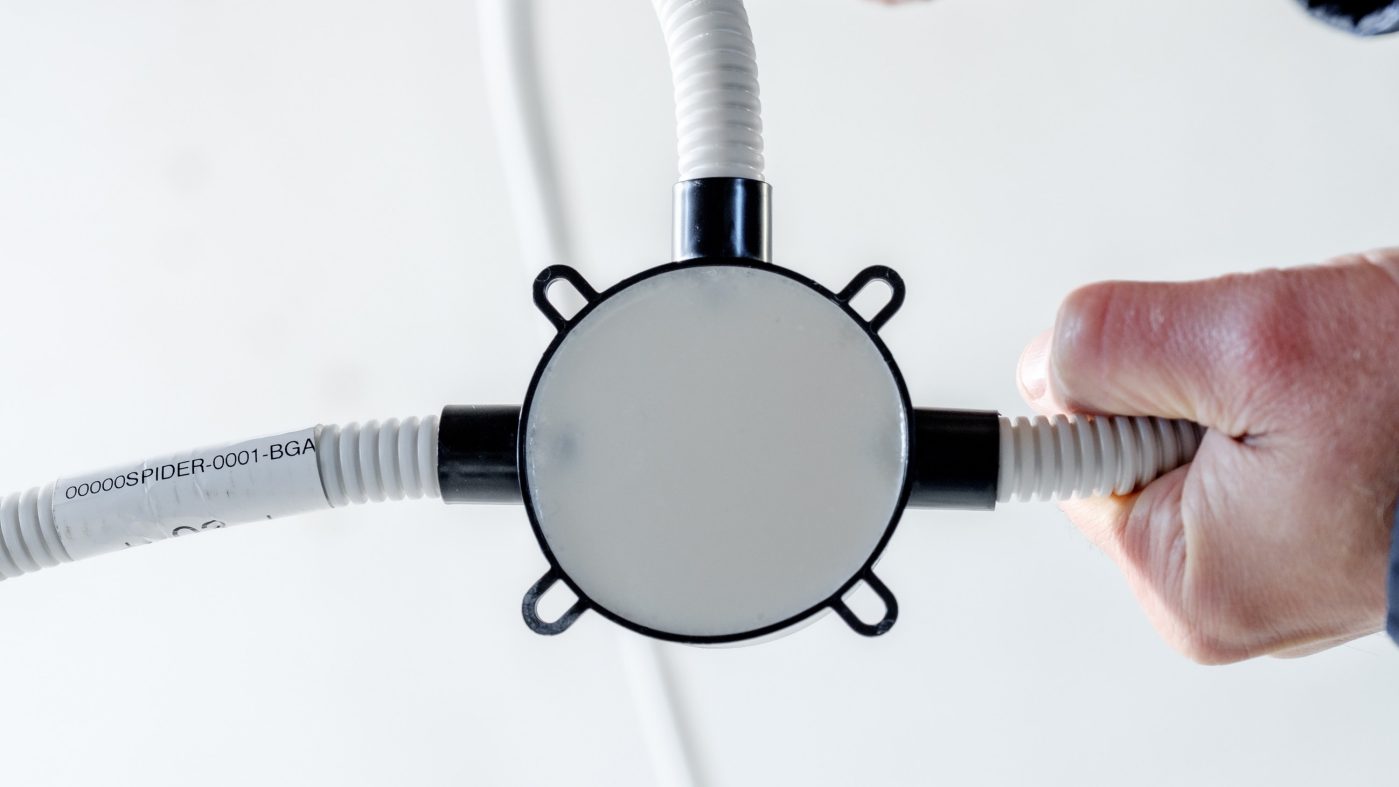 Our innovations always focus on the benefit for the users. For us, it's important to offer our customers products that are easier and faster to install while simultaneously meeting all sustainability standards.
Game Changer: Green Hydrogen for our Climate
Breakthrough for the energy supply of the future: In the Netherlands, Wienerberger is using innovative plastic piping for the first time to transport green hydrogen.
Virtual Labs: Getting the Best out of Building Materials
Wienerberger optimizes ceramic products and develops innovative solutions in Virtual Labs. Vienna University of Technology is the scientific partner.
Smart Rainwater Management
How can infrastructure solutions be protected from damage caused by heavy rainfall? And how can the precious resource water be used sustainably? Wienerberger offers solutions.
Preflex Spider: The future of electrical installations
Digital design and prefabrication help to save time: Preflex Spider, the system solution designed by Wienerberger's subsidiary Pipelife, raises electrical installation to a new level.