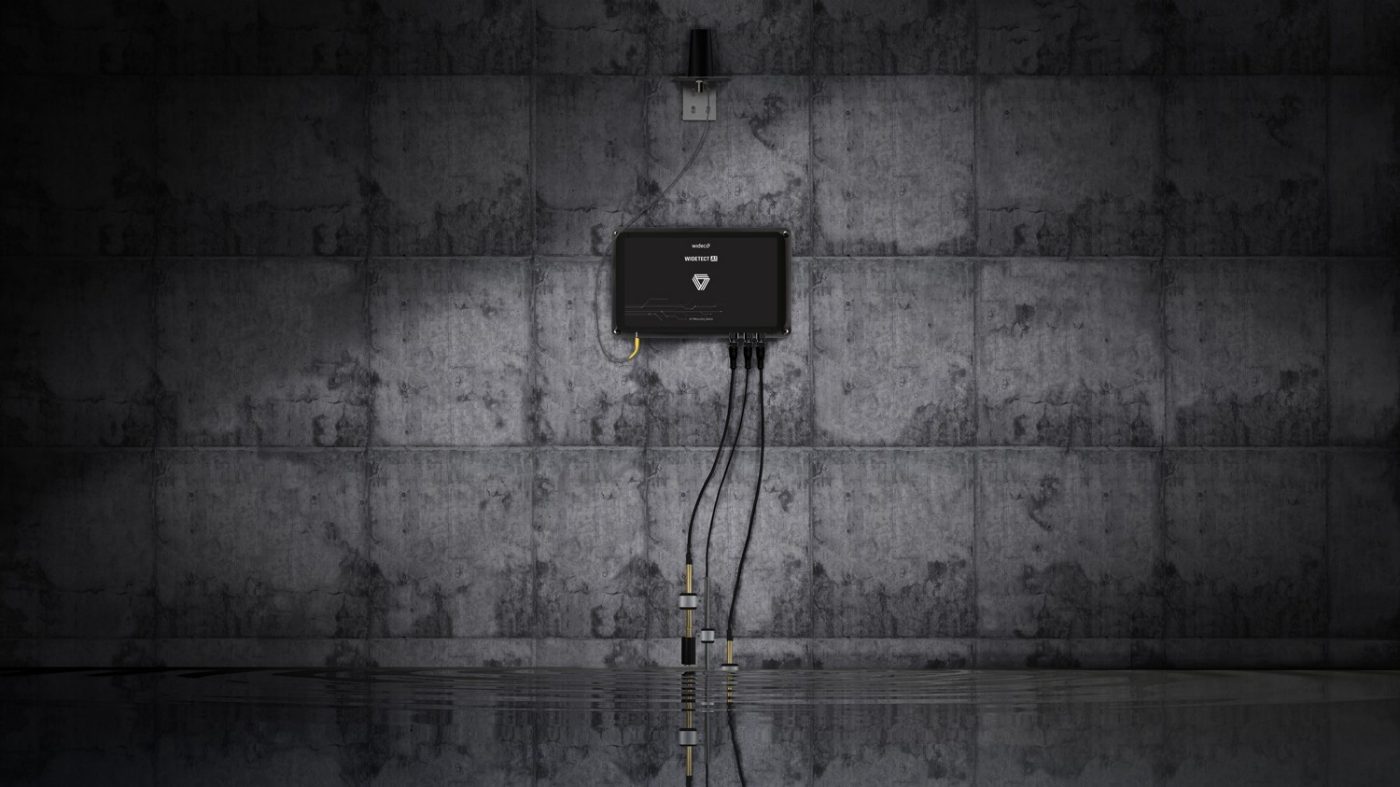 Press Release
Wienerberger acquires energy and water management solutions provider Wideco Sweden AB
04. April 2023
The acquisition of Wideco Sweden AB constitutes an ideal next step for Wienerberger to extend its Smart Solutions business in sustainable building and energy applications as well as strengthening its position in water management
Innovative sensor devices, patented solutions and real-time monitoring allow leakage detection for smart infrastructure and buildings
Vienna – With the acquisition of Wideco, a Swedish based technology company, Wienerberger Group is taking a further step into rapidly and consistently enhancing its Smart Solution offerings. Given Wideco's expertise in developing innovative Internet of Things (IoT) solutions, Wienerberger will be able to offer enhanced Smart Solutions, enabling customers to increase their operational safety such as measuring, localizing, and preventing leaks in district heating pipelines. Wideco's offering includes full solutions, covering sensor devices, IoT sensors, data communication and a user-friendly real-time web monitoring platform.
"Megatrends, such as climate change, rapid population growth, and urbanization, call for smart, digital and ecological solutions for energy and water management. Within the framework of our value-enhancing strategy, we are starting to add smart functionality to our systems with the clear goal to support our customers on their journey of tackling their climate and resource challenges. There is a huge potential in this area, and we must act swiftly, especially in the interest of future generations."
Presently, Wideco is primarily active in the Nordic Markets Sweden and Norway, with further market expansion planned. Their sensor devices are already distributed by partners and retailers worldwide. Wideco's end-to-end solutions for energy and water management is a natural fit with growth areas of Wienerberger and will be a perfect addition to its recent acquisition of Interact, the leading business for smart water management in the Netherlands.
About Wideco
Wideco Sweden AB is a leading IoT company that increases safety and efficiency in industries and buildings. The business is based in Borås, Sweden.  The company's unique IoT platform for sensors in smart buildings, industry and cities is based on high performance serverless technology and integrated with 4G, LoRawan & NB-IoT communication protocols. The company today, with their own developed hardware monitors and protects over 40,000 km of District Heating pipe networks and +6,000 manholes worldwide.
The contracting parties agreed not to disclose the purchase price. 
Contact