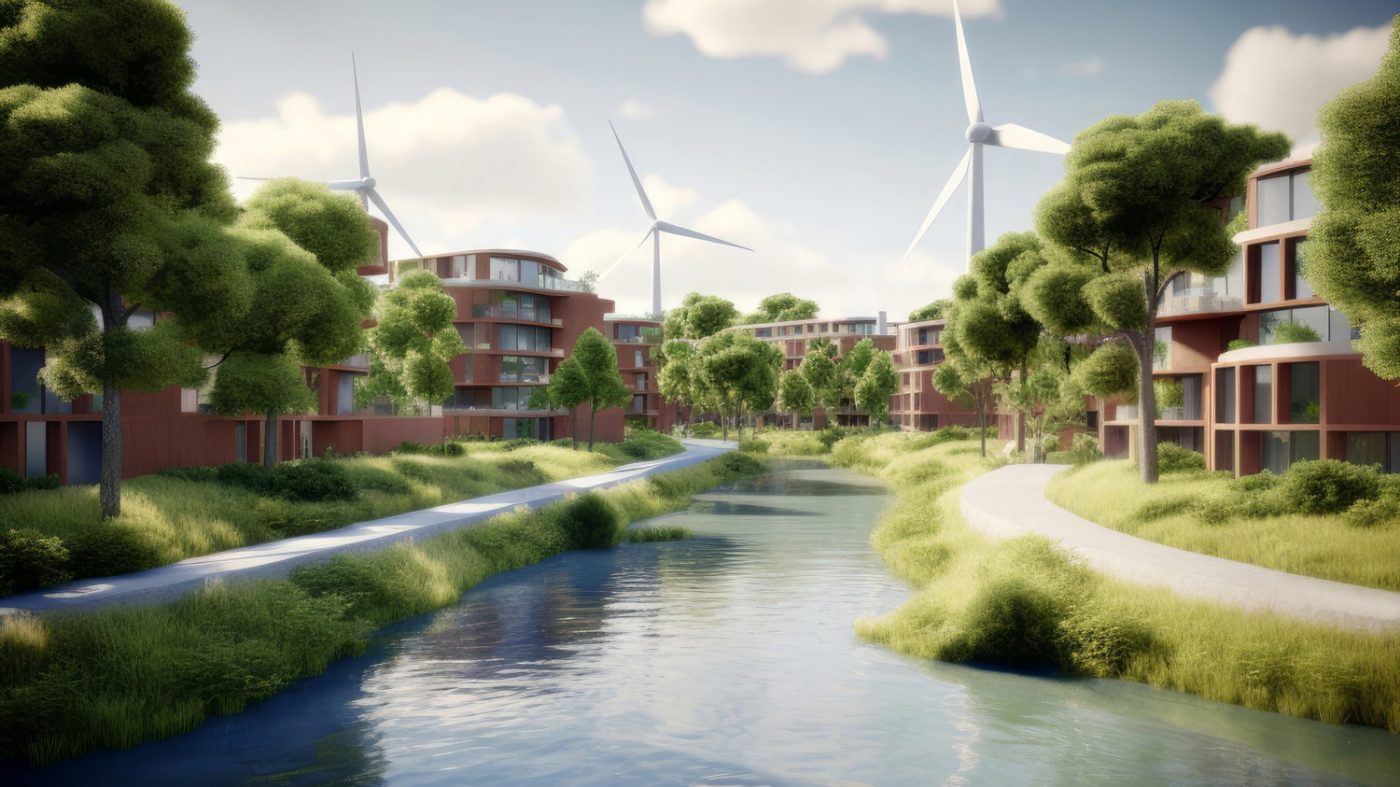 wienerberger publishes sustainability program 2026, which builds on the sustainability program 2023 and sets new, even more ambitious goals
Further reduction of CO2 emissions, increased circularity, and improved biodiversity
New targets include more revenue from products for net zero buildings and more efficient management of water and waste
Inclusion and Diversity Action Plans for every country among other social targets
Vienna – As a next step on the path towards achieving climate neutrality 2050, wienerberger has upgraded its sustainability commitments in accordance with its three-year-rhythm. The new Sustainability Program 2026 builds on its predecessor, integrating lessons learned.
Since the targets for 2023 have been fulfilled, they have been upgraded for the 2026 program. In the next three years, CO2 emissions will be reduced further, split into three areas: direct emissions from primary energy sources and raw materials by 25% (scope 1), indirect emissions from electricity consumption and generation by 25% (scope 2) and emissions not produced by the company itself but by purchased goods and services or transport by 10% (scope 3). Circularity will be expanded again by selling more highly durable (>80%) and reusable (>90%) goods. To continue fostering biodiversity, wienerberger aims for a 10% improvement of fauna through implementing biodiversity plans at all production sites, training 400 biodiversity ambassadors and planting 100,000 trees until 2026.
In addition, new targets have been added such as an increase in revenue from products supporting net zero buildings as well as more efficient waste and water management.
"The fact that our Sustainability Program 2023 has been a success motivates us to increase our efforts. With this next iteration, we expand existing targets and add new ones. Sustainability has always been an integral part of wienerberger's corporate strategy, as we provide sustainable solutions for housing construction, energy-efficient renovation, as well as water and energy management. On this path, we now take the next step by further reducing emissions, expanding circularity and fostering biodiversity while also increasing our revenue from products that support net zero buildings and managing waste and water with even greater efficiency. Meeting these ambitious goals, we will not only continuously improve people's quality of life but are also proactively part of the solution ourselves when it comes to tackling climate change and its effects."
Sustainability Program 2026
The 2026 update of the Sustainability Program can be clustered into three areas: pre-existing and upgraded environmental targets, new environmental targets and social targets.
Decarbonization and Energy Mix: Further reduction of CO2 emissions
wienerberger's long-term goal is to implement the European Green Deal, reaching climate neutrality by 2050 at the latest. Until 2026, wienerberger will have achieved a 25%-reduction of emissions from primary energy sources and raw materials as well as from electricity consumption and generation. Apart from higher efficiency, this will be made possible through a 15% increase of renewable energy used in wienerberger's own production. Emissions stemming from outside the company, including purchased services and transport, will be cut by 10% as wienerberger focuses on low-emission suppliers.
Circularity: Increased sale of highly durable and reusable products
Aligned with the goals of the circular economic model, wienerberger aims to minimize the extraction of raw minerals and the generation of waste. To this end, more goods that support this approach will be sold – the share among all sold products will be increased to over 80% for highly durable products and over 90% for recyclable and/or reusable products. Durability is a leading circular principle as it directly addresses the issue of resource consumption and waste generation. wienerberger has highly durable products, lasting for over 100 years.
Biodiversity: Implementation of biodiversity plans
At all of wienerberger's production sites, biodiversity plans will be implemented to achieve a 10% improvement of fauna. This will be complemented by the training of 400 biodiversity ambassadors, uniquely equipped to measure indicators for a healthy fauna, as well as the planting of 100,000 trees.
75% of the total revenues come from building products contributing to net zero buildings
This new target will improve energy efficiency in the construction sector, a main sustainability lever as existing buildings are responsible for approximately 39% of global energy and process-related CO2 emissions. By the end of 2026, wienerberger will earn 75% of its revenue come from building products through the sale of products that support net zero buildings, such as integrated solutions for roofs, outer walls including façades, heating, cooling, and solar power generation.
Water management: 35 million m3 of water harvested, retained and saved
As climate change necessitates better management of water as an ever-more precious resource, wienerberger sets out to harvest, retain and save 35 million m3 of water until 2026 through its products. This includes reusing water for various appliances or lowering the water consumption in agriculture. In addition, wienerberger commits itself to reducing consumption in its own production by 15%.
Waste management: 15% reduction on production sites
As a third new environmental target, wienerberger commits to a 15% reduction of waste at its production sites to complement the efforts towards circularity.
Diversity and Inclusion: Action plans for all countries
To lead by example and make wienerberger an even more attractive employer, action plans for a more diverse and inclusive work environment will be developed and implemented in all countries, including equal pay and equal opportunity policies.
Health and Safety: 20,000 visible leadership hours
As a new social goal within the Sustainability Program 2026, wienerberger continues its focus on personal health and safety, further striving towards the principle of zero harm. This emphasis will be supported by a stronger involvement of management in meetings on safety issues, aiming at 20,000 visible leadership hours.
Training and development: 18 hours of training per employee and year
Since wienerberger understands the value of employees' professional advancement for the company's continued success, all employees will receive 18 hours of training per person and year. In addition, an accumulated 30,000 hours of training for installers will be provided as the lack of skilled persons on building sites is a major bottleneck for the current building industry. To support young talents especially, 500 apprentices will be trained until 2026.
Corporate Social Responsibility: 200 housing units for people in need built per year
Deepening its long-lasting cooperation with Habitat for Humanity, wienerberger will support the building of 200 housing units built with its products for people in need in its local markets.
More information on the wienerberger Sustainability Program 2026 can be found here.
Contact